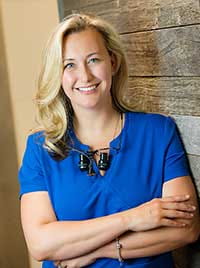 Family & General Dentistry
T. 250 960 3810
W. www.lakewooddental.ca
E. dr.vondensteinen@lakewooddental.ca
Dr. Tessa is a general and family dentist at Lakewood Dental Centre in Prince George, BC. She began practicing in 2008, after graduating from the Faculty of Dentistry from the University of Toronto.


Dental Treatment Services
Dr. Tessa and her team offer the following dental treatment services:
Exams
Cleanings
Fillings
Tooth Extraction
Teeth Whitening
Crowns
Bridges
Root Canal Treatment
Emergency Dental Care
Custom Fit Dental Appliances (night guards, sport guards etc.)
Education & Background
Dr. Tessa was born and raised right here in Prince George. She left Prince George to go to the University of Calgary where she achieved a Bachelor of Science majoring in Chemistry. She then went away to Toronto to complete her dental schooling at the University of Toronto and is excited to be back home in Prince George. Dr. Tessa is thankful to the town that raised her and is excited she is able to give back to her community. Dr. Tessa is a member of the Prince George District Dental Society, College of Dental Surgeons of BC and the BC Dental Association. She is also a board member for the Dental Advisory Committee at the College of New Caledonia and teaches in the hygiene department at the College of New Caledonia.
Dr. Tessa started her career at Lakewood Dental Group in 2008 as an Associate for Dr. Arnold Steinbart. She was fortunate to be able to take over for Dr. Steinbart when he retired in 2010. She has enjoyed the team support and group dynamic Lakewood Dental Group has been able to provide and looks forward to a long career in Prince George.
Treatment Philosophy
Tessa has a genuine passion for dentistry and her patients. Tessa recognizes that not all patients enjoy coming to the dentist and she tries to provide an environment that is caring, comforting and catered to the specific needs of her patients. She truly cares for her patients and strives to achieve an individual relationship with each person she treats. Dr. Tessa is committed to the care and well-being of her patients and understands that providing good comprehensive care to her patients is of the utmost importance. She is committed to lifelong learning and continues to participate in continuing education to further her clinical skills and keep on top of advancing technology to ensure her patients are offered sound advice, expert care and skilled treatment. She looks forward to working together with you and your family to achieve a health and life-long smile.


---