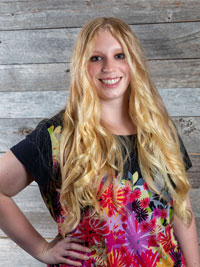 FAMILY & GENERAL DENTISTRY
T. 250 960 3805
W. www.lakewooddental.ca
E. dr.rutledge@lakewooddental.ca
Dr. Michelyn Rutledge is a general dentist who is excited to practice in her hometown of Prince George and give back to the community that raised her.
She achieved a Bachelor of Health Sciences (BHSc) with honours, majoring in Biomedical Studies with a minor in business, at the University of Northern BC. Afterwards, she continued her training by obtaining her Doctor of Dental Medicine (DMD) at the University of British Columbia. Now, she is looking forward to a fulfilling career at Lakewood Dental Group while frequently expanding her knowledge in order to keep up with dentistry's continual scientific and technological advancements.
Dr. Rutledge focuses on comprehensive dental care and emphasizing preventative treatments to help her patients achieve optimal oral health. This is especially important due to the many ways that one's oral health can significantly impact a person's physical health and well-being. Going to the dentist is not always a pleasant experience for some patients. Therefore, Dr. Rutledge and her dental team create a welcoming, relaxed environment for her patients. Finally, all treatment plans are created with the patient's values, needs, and best interests at heart. Dr. Rutledge looks forward to meeting you and your family.
---