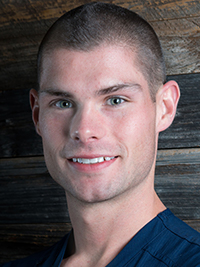 General Dentistry
T. 250 960 3805
W. www.lakewooddental.ca
E. dr.pritchard@lakewooddental.ca
Dr. Kyle Pritchard is a general dentist and has just joined Lakewood Dental Group.
He completed his Bachelor of Health Sciences (BHSc) at the University of Northern BC. Following this, he pursued his Bachelor of Dental Surgery (BDSG) in Ireland, where he graduated with an honours degree from University College Cork.
Dr. Pritchard is excited to be practicing dentistry back in his hometown. He has strong ties to the Prince George community, as he has lived in northern British Columbia for over 15 years. He is committed to providing the highest standard of care to his patients, in a comfortable relaxed environment, with treatments tailored to the specific needs of each patient. Dr. Pritchard and his dental team look forward to welcoming you and your family, and working together to promote and maintain lifelong oral health.
---