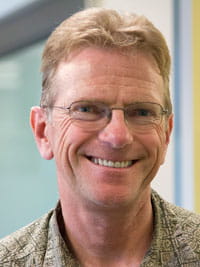 General Dentistry
T. 250 960 3805
W. www.lakewooddental.ca
E. dr.anderson@lakewooddental.ca
Dr. Larry Anderson is a general dentist at Lakewood Dental Centre in Prince George, BC. Dr. Anderson began practicing in 1987, after graduating from the Faculty of Dentistry at the University of British Columbia.
Dr. Anderson has also completed his;
Associate Fellowship Certification by the World congress of Minimally Invasive Dentistry - WCMID
WCMID Masters Course Certificate in Advanced Laser Assisted Periodontics
Dental Treatment Services
Dr. Anderson and his team offer the following dental treatment services, which are available with Nitrous Oxide, Oral Sedation:
Exams
Cleanings
Fillings
Tooth Extraction
Teeth Whitening
Crowns
Bridges
Root Canal Treatment
Emergency Dental Care
Custom Fit Dental Appliances (night guards, sport guards etc.)
Laser Dentistry
Laser Dentistry Advantages - Waterlase MD
Filings
Decreased or no Anesthetic (no Needles)
Reduces mechanical trauma
Precision cutting
Pulpal temperatures decreases up to 2 deg. vs wet bur increase of 3-4 deg which reduces stress on the pulp.
Minimally invasive - saves tooth structure
Only used for tooth-colored fillings (cannot cut metal)
Additional fee of 10% front teeth, 20% premolars and molars.
Soft Tissue & Bone Surgery
Decreased or no anesthetic
Decreased risk of infection
Decreased sensitivity
Less Bleeding
Less postoperative discomfort
Less postoperative swelling
Less damage to non-target tissue
Ability to seal blood vessels
Seals nerve fibers
Seals lymphatic vessels
Reduces mechanical damage
Reduces bacteria counts
Precision cutting
Biostimulation - stimulates healing process so healing occurs faster
---